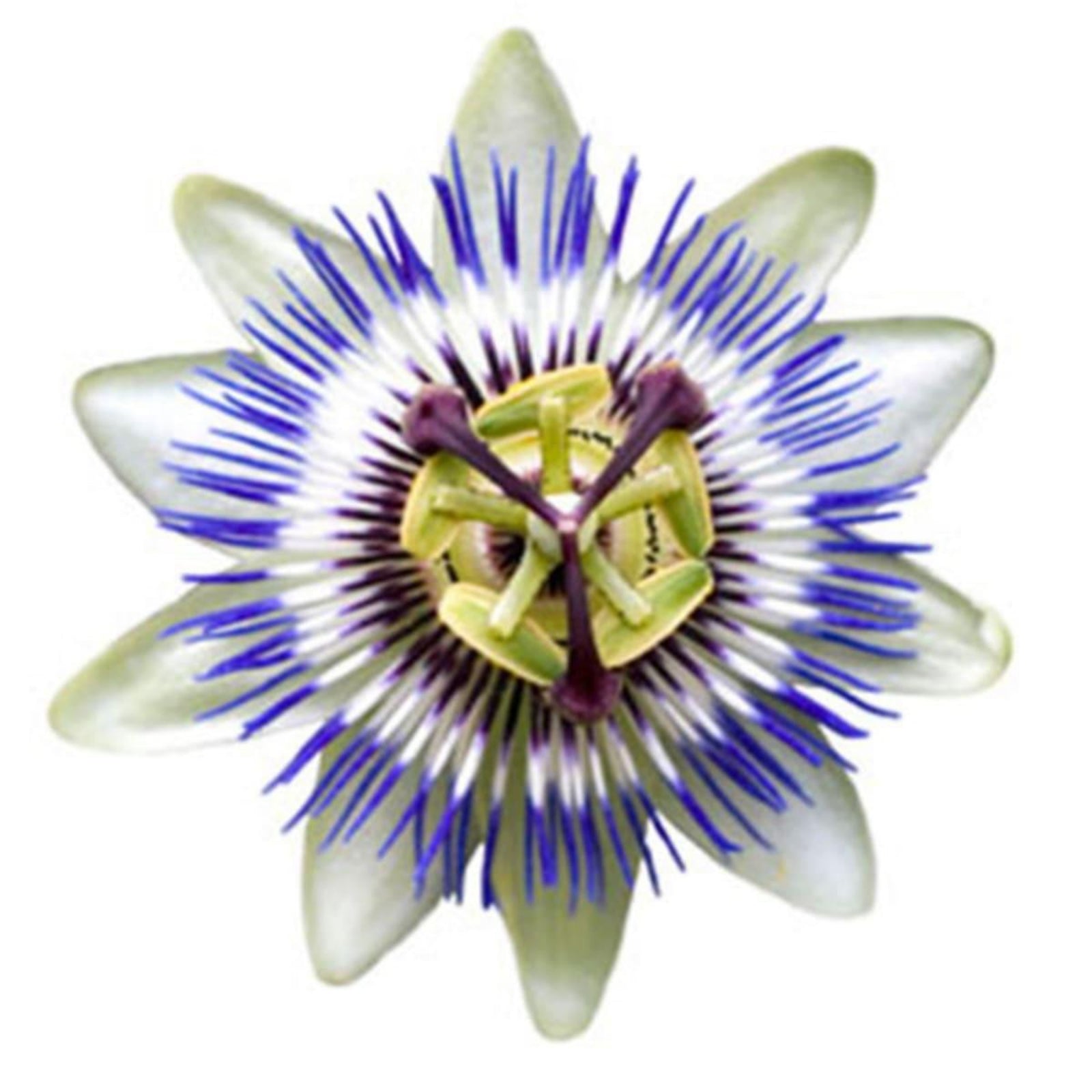 Botanical Name:
Passiflora incarnata L. 
Common Uses:Insomnia, Anxiety, Nervousness, Memory Issues 
The dried leafy aerial parts of passion flower are used medicinally for their calming effects on the central nervous system, promoting healthy sleep and stress management. 
Traditional Use: 
The therapeutic properties of passion flower have been acknowledged since the 16th century in South America and Europe. Historically, passion flower has been used to treat a range of conditions including insomnia, hysteria, nervous tachycardia, and neuralgia (Heinrich et al., 2018).Passion flower has powerful sedative, anxiolytic, and antispasmodic effects which encourage an overall sense of relaxation in the body and mind. 
Research Overview: 
Multiple research studies have verified the sedative and anxiolytic activity of passion flower. As for its mechanism of action, researchers have attributed the anxiolytic effects of passion flower to the modulation of GABA systems and the sedative effects to certain flavonoids, such as chrysin. 
As a soothing agent, passion flower is particularly effective in the treatment of sleep disorders such as insomnia. One double-blind, placebo-controlled study documented the ability of passion flower to significantly improve the sleep quality of study participants. In this study, sleep diaries validated by polysomnography were used to document the effects of passion flower on sleep. After analyzing these diaries, the researchers confirmed the benefits of passion flower for quality sleep. 
Additionally, research has investigated the effect of passion flower on anxiety. In one particular study with 60 patients, either passion flower or a placebo was administered 90 minutes prior to surgery. The anxiety of patients was measured using a numerical rating scale (NRS) during various timepoints. The results of this study showed that the administration of passion flower resulted in significantly lower scores on the NRS, confirming the ability of passion flower to reduce anxiety. 
The results from a different study found that the administration of passion flower results in not only decreased anxiety levels, but also improved memory. This study showed the biochemical effects of passionflower on serotonergic and glutaminergic neurotransmission, while confirming the significant role of GABA, a chemical involved in mood regulation.
Interesting Fact:The memory-enhancing and calming properties of passion flower are being studied in relation to patients with ADHD. 

Sources: 
"The Central Nervous System." Fundamentals of Pharmacognosy and Phytotherapy, by Michael Heinrich et al., Third ed., Elsevier, 2018, pp. 275-276.
Ngan, A, and R Conduit. "A double-blind, placebo-controlled investigation of the effects of Passiflora incarnata (passionflower) herbal tea on subjective sleep quality."Phytotherapy research : PTR vol. 25,8 (2011): 1153-9. doi:10.1002/ptr.3400
Movafegh, Ali et al. "Preoperative oral Passiflora incarnata reduces anxiety in ambulatory surgery patients: a double-blind, placebo-controlled study."Anesthesia and analgesia vol. 106,6 (2008): 1728-32. doi:10.1213/ane.0b013e318172c3f9 
Jawna‐Zboińska, Katarzyna, et al. "Passiflora Incarnata L. Improves Spatial Memory, Reduces Stress, and Affects Neurotransmission in Rats." Wiley Online Library, John Wiley & Sons, Ltd, 27 Jan. 2016